Sports Videography Highlight Reels
Highlight Reels for Recruiters and Family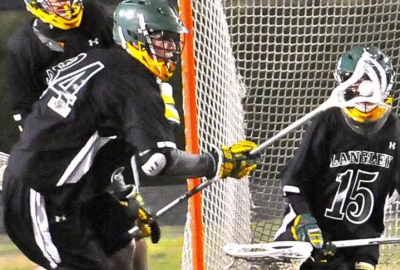 You've worked at your sport for a big part of your life and you're ready to take it to the collegiate level. Recruiters from around the country typically can't see you play live but you can give them the best five minutes of your skillset with a Highlight Reel by Event Lenz.
You can have our professional videographers shoot you in a game or two and we'll produce it with your stats, highlights, bio sheet and other compelling info that will get you noticed.  We can even use your home video completely or to supplement the shots we capture.   We'll also include the following in your production:
Typically around 5 minutes of video

Spot Shadowing

Slow Motion and Zooming when appropriate

Replays for stellar play

Uploaded to YouTube or Vimeo for a sharing
Get Noticed by College Athletic Recruiters and Have a Nice Family Keepsake as a Bonus!
Using Your Videos Package
your videos with time marks info for desired clips
$249
Contact Us
‌‌

‌

‌ Send us your video files to [email protected].  Since the files will be large, use a service like wetransfer.com

‌

‌ 5-7 Minutes Video Length
‌

‌

‌ Player Spotlighting for Easy Identification
‌‌‌

‌

‌ Slow Motion and Zooming When Appropriate
‌

‌

‌ Replay the Best Stuff
‌

‌

‌ Royalty Free Background Music
‌

‌

‌ Link to YouTube or Vimeo video
Starting Team Package
most popular package includes our videography
$499
Contact Us
‌

‌

‌ 1‌ Event Lenz Onsite Videographer for 2 Games (<50 miles from Annapolis, MD or South Central KY; add $149 for other locations )

‌

‌ 5-7 Minutes Video Length
‌

‌

‌ Player Spotlighting for Easy Identification
‌‌‌

‌

‌ Slow Motion and Zooming When Appropriate
‌

‌

‌ Replay the Best Stuff
‌

‌

‌ Royalty Free Background Music
‌

‌

‌ Link to YouTube or Vimeo video
Get a Scholarship Package
1/2 day of shooting to include scripted video
$899
Contact Us
‌

‌

‌ 1‌ Event Lenz Onsite Videographer for up to 4 hours (<50 miles from Annapolis, MD or South Central KY; add $199 for other locations )

‌

‌ 5-7 Minutes Video Length
‌

‌

‌ Player Spotlighting for Easy Identification
‌‌‌

‌

‌ Slow Motion and Zooming When Appropriate
‌

‌

‌ Replay the Best Stuff
‌

‌

‌ Royalty Free Background Music
‌

‌

‌ Link to YouTube or Vimeo video