Your Wedding Day Captured for Eternity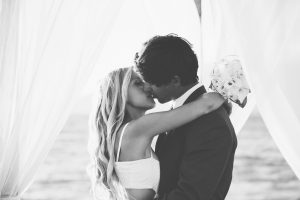 The very fact that you're on this page supports how important most everyone feels that capturing your wedding is a must.  Can you imagine 10, 20 or 50 years from now not being able to relive the most special day of your life at that point?  Not having footage of your wedding will be the most regretted thing for sure.
Event Lenz makes the decision easy with three affordable wedding videography options as well as custom shoots that can be as simple (just the ceremony and raw files) to scripted and cinematic shots that require more than your typical videographer.
Most likely you'll want one of the packages below for your Big Day.  Whatever you choose you'll be getting a professional shoot and great editing that you'll want to share and revisit every anniversary.
Flower Girl Package
Capturing All the Best of Your Big Day Including the Groom Mic
$995
Book Us
‌‌‌‌ One Event Lenz HD Videographer

‌ ‌‌‌ One Unmanned HD Camera

‌‌‌ Up to Six Hours of Custom Coverage

‌‌‌‌ Audio (Ceremony & Reception)

‌‌‌ Full Ceremony

‌‌‌‌‌ Post-Ceremony & Pre-Reception

‌‌‌ Reception Coverage

‌‌‌ Full Coverage Wedding Video

‌‌‌ 3 Minute Highlight Video

‌‌‌ Custom Music

‌‌‌ One Keepsake Flash-drive
The Best Man Package
Add a 2nd Videographer for Even More Coverage
$1295
Book Us
‌‌‌‌ One Event Lenz HD Videographer

‌

‌ 2nd Event Lenz HD Videographer

‌ ‌‌‌ One Unmanned HD Camera

‌‌‌ Up to Six Hours of Custom Coverage

‌‌‌‌ Audio (Ceremony & Reception)

‌‌‌ Full Ceremony

‌‌‌‌‌ Post-Ceremony & Pre-Reception

‌‌‌ Reception Coverage

‌‌‌ Full Coverage Wedding Video

‌‌‌ 3 Minute Highlight Video

‌‌‌ Custom Music

‌‌‌ One Keepsake Flash-drive
The Newleyweds Package
Day of Preparation Through the Reception Covers All The Memories
$1595
Book Us
‌‌‌‌ One Event Lenz HD Videographer

‌

‌ 2nd Event Lenz HD Videographer

‌ ‌‌‌ One Unmanned HD Camera

‌‌‌ Up to 8 Hours of Custom Coverage

‌‌‌‌ Audio (Ceremony & Reception)

‌‌

‌

‌ Day of Preparation

‌‌‌ Full Ceremony

‌‌‌‌‌ Post-Ceremony & Pre-Reception

‌‌‌ Reception Coverage

‌‌‌ Full Coverage Wedding Video

‌‌‌ 3 Minute Highlight Video

‌‌‌ Custom Music

‌‌‌ One Keepsake Flash-drive