Real Estate Virtual Tour Videos
Make it Easy for House Hunters While Getting the Most Interested Prospects for Your Listings
Schedule Us
Video Literally Gets People Through the Door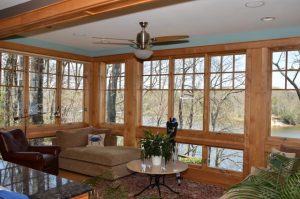 Real Estate Virtual Tour Videos lets the seller or agent take advantage of online video accessibility to showcase the property in a controlled and well produced fashion.  This sort of highlight reel takes potential buyers through the interior and exterior when the setting is as close to perfect as it gets.
Event Lens uses the technology and expertise that takes the viewer through the property as if they were actually there.  We ensure that each clip takes the viewer through each room with steady guide then pans so the whole room is covered.  We interview the seller/agent on what we should put extra focus on so that we don't miss any key selling points.  Then we assemble the production with appropriate transitions and engaging music for a nice polished touch.
Check out some of our samples as well as options for photography, drone video, voice-over narration and a single property website to beautifully house all these assets.
Get the Scoop
360 Degree Walk Through Views and 3D Floorplans
Available now at a terrific introductory/COVID-19 rate!